A commercial roof might be more resilient than its residential counterpart, but that doesn't mean you should skimp on required maintenance. As a property owner or facilities manager, taking a proactive approach when it comes to your roof is a must so you can ensure its long-term health and performance.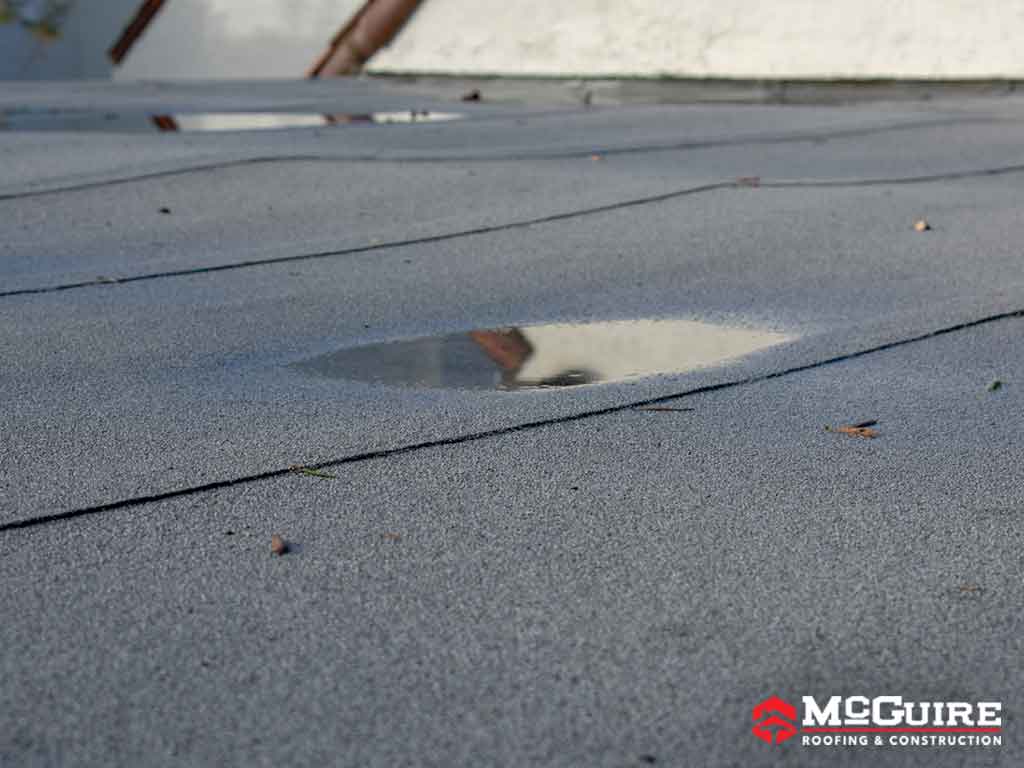 As one of the top roofing contractors in the area, we recommend that you keep an eye out on these three signs of a compromised commercial roofing system.
1. Roof Failure Caused by Water Intrusion
Commercial roofing systems are supposed to handle water run-off to avert moisture damage. However, weathering and a lack of maintenance can lead to the deterioration of the roofs' structural components. For instance, roof parts that are made of metal can be weakened by rust and corrosion. When exposed to water regularly, wooden structures can accumulate mold, causing them to rot.
2. Changes in Roof Drainage
Various factors affect a roof's health, and that includes drainage. If drains are clogged with debris, water will continuously collect or pond on the roof surface. The weight of standing water can add to the stress on the roof and supporting structures, contributing to its failure. This problem can be solved with regular maintenance and roof repair to ensure water is channeled from the roof away from the commercial property.
3. Inherent Design Errors
A commercial roof's health and performance is compromised if it is not designed to the appropriate standards for its use and location. A roof that's fit for the weather conditions of Tennessee can't be used in states where heavy snowfall is expected. Otherwise, problems ranging from deflection to full collapse can happen.
For your commercial roof repair and replacement needs, turn to the certified roofing pros of McGuire Roofing & Construction. When you choose us as your contractor, you work with experts who will make sure you have a beautiful, long-lasting roof.
Call us today at (865) 338-7633 or fill out our contact form to request a free no-obligation quote. We serve businesses in Maryville and Oak Ridge, TN, and the surrounding areas.