Your roof protects you from the heat, rain, snow and other natural elements. Once it fails to shield you, you can be exposed to different kinds of danger. This is why you should also protect what protects you.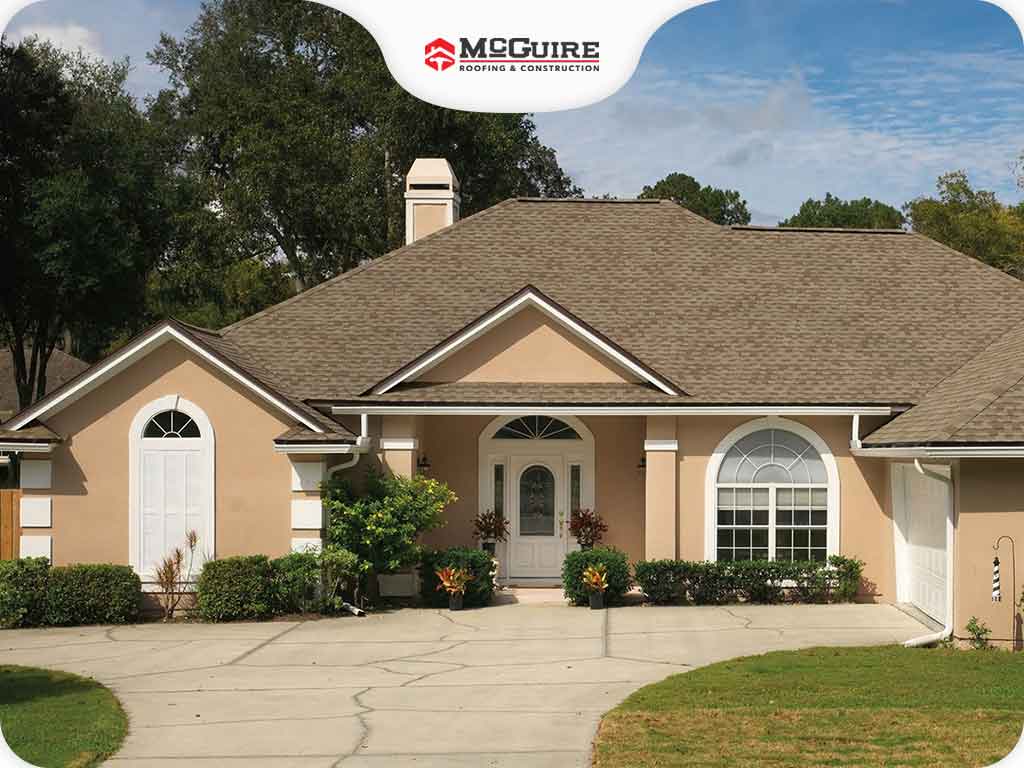 When it comes to residential roof construction, you have to first consider what material you should use for our roofing system. After deciding on that, roof deck protection should come next. The reason behind that is; your roof needs an extra layer of protection between the shingles and the roof deck. Without it, you cannot be fully confident that your roof can withstand outside impact.
As a known GAF MasterElite roofing contractor, McGuire Roofing and Construction can offer you different GAF products that will surely deliver an extra layer of stability and quality to your roofs. Read further to learn more about them.
Synthetic
According to several roofing contractors, wind-driven rain is the most common cause of water infiltration in your roof. The following synthetic products can protect your roof from that said problem:
Deck-Armor™ and TigerPaw™ are both UV-stabilized polypropylene underlayments that have breathable technology and moisture-control design. FeltBuster, on the other hand, is a non-asphaltic polypropylene roofing underlayment that provides strong protection to your roof.
Fiberglass-Reinforced
The products below will not only give protection, but they will also add a pleasing look and reduce the telegraphing of wrinkles in your roof.
With Shingle-Mate, your roof looks better because it lies flat on any type of approved decks. Additionally, VersaShield will give your roof maximum protection against fire spread and penetration.
SBS-Modified
Having earned the Good Housekeeping Seal, even commercial roofing contractors recommend this type of roof protection.
RoofPro ™ is an all-purpose underlayment that has increased strength and is proven to be tear-resistant, ensuring all homeowners get lasting durability.
McGuire Roofing and Construction is your top source for these ultimate products from GAF. We can guarantee you that these products are tested to lengthen the lifespan of your roofing system. With a reliable roof deck protection, homeowners are at ease that their houses are the safest places they can be in. Do not hesitate to call us at 865-338-7663 for more details about our products and services. We serve Oak Ridge and Knoxville, as well as the surrounding communities in TN.