The valley is the area where two sloping roof planes intersect. It represents the natural path of flowing water, making it highly susceptible to leakage. However, it can resist water infiltration when flashed properly.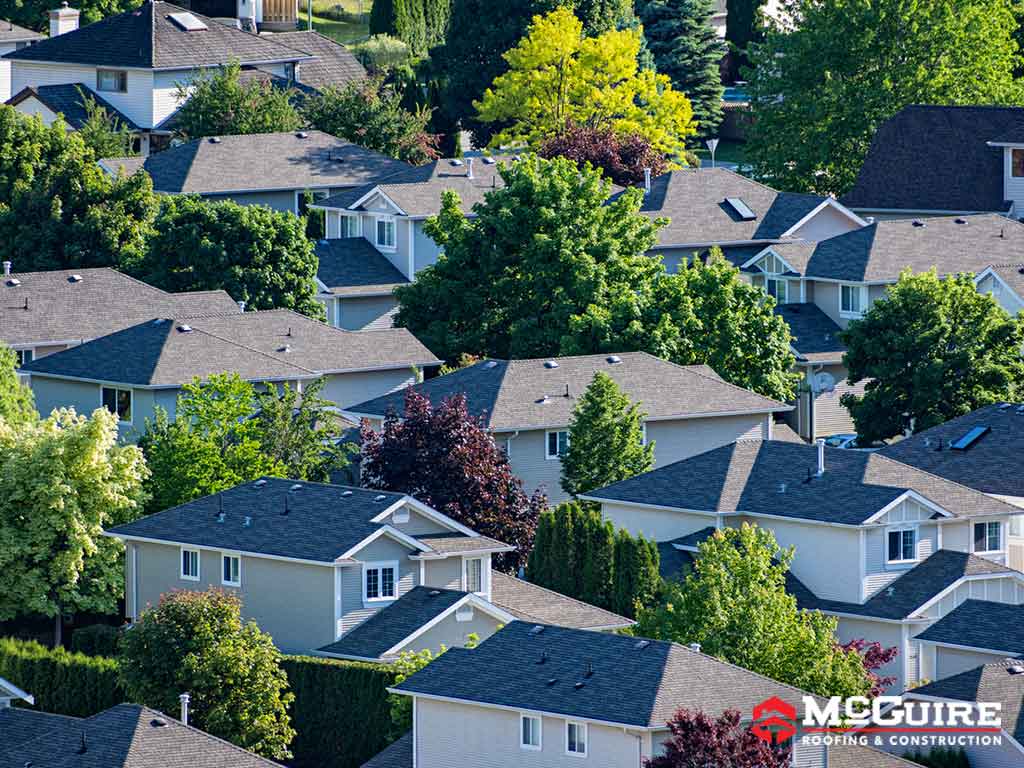 Generally, there are two ways to flash asphalt-shingle roof valleys: the closed method and the open method. Today, McGuire Roofing & Construction, the authority on local residential roof construction and replacement, casts light on the two so you can determine which one is right for your house.
Appearance
In closed valley construction, valleys are not noticeable in the eyes of casual observers. This method uses a layer of asphalt shingles as a covering of the valley area.
In open valley construction, valleys can be easily distinguishable. Instead of asphalt shingles, a pre-bent sheet of metal is used as a valley lining. Although the piece could match or complement the look of asphalt shingles with the right color, it may still stick out like a sore thumb since it is exposed.
Cost
Any honest roofing contractors will admit that the open valley method is costlier than the closed one for one reason: material. Metal components command higher prices than their asphalt-shingle counterparts.
When it comes to deterioration, metal pieces generally age more gracefully than asphalt shingles. The longevity of the flashing depends on what metal or alloy was exactly used, but metallic valley linings are less susceptible to damage.
Effectiveness
So, which type of valley construction does a better job? It depends on who you ask. Any trustworthy residential and commercial roofing contractors will say that either of the two methods does not guarantee absolute leak resistance. A valley, closed or open, could succumb to water infiltration when improperly installed.
Plan every aspect of your roof replacement with McGuire Roofing & Construction to make major design decisions you will not regret. Call (865) 338-7663 to set up an appointment with us and get a free no-obligation estimate in Oak Ridge or Knoxville TN.