Flat and low-slope roofs are rising in popularity as many homeowners are shifting their tastes from classic homes to contemporary and ultra-modern properties. These roofs are characterized by their minimal or complete lack of pitch and the use of rubber membranes.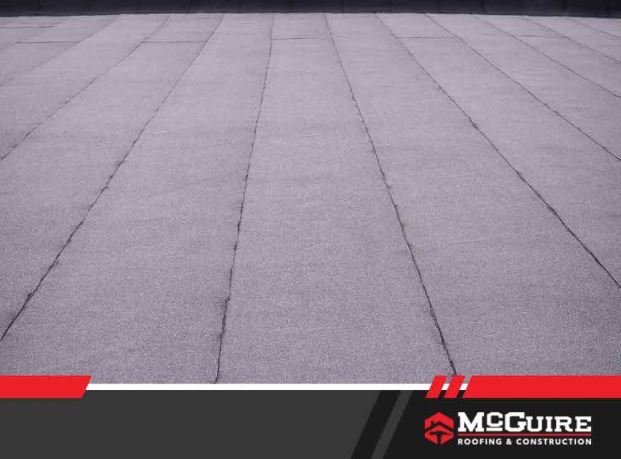 McGuire Roofing & Construction, one of the top roofing contractors in Tennessee, shares the unique benefits of installing a flat or low-slope roof.
Naturally Cool
One of the biggest draws to flat and low-slope roofs is they are naturally cool. This is due to less space below the roof, which means less air in your home that can have a negative impact on your comfort and how hot it can become.
Flat roofs are often built with roofing materials with naturally reflective properties. TPO and PVC are especially reflected and absorb less heat than wood and asphalt. Single-ply membranes are also energy-efficient and are comparable to cool metal roofs.
Easy to Maintain
While flat and low-slope roofs do require regular maintenance, doing it is easy to do. Since these roofs lack a pitch, they are easy and safer to access, which means removing leaves and debris is easier to do. That said, we recommend working with an experienced roofer if your roof needs more serious roof repair and maintenance.
Budget-Friendly
Compared with steeper roofs, flat and low-slope roofs require fewer materials, which translates to less installation and replacement costs. At McGuire Roofing & Construction, we offer a selection of affordable and premium quality flat roofing systems for homes and businesses alike.
We also offer roof repair and maintenance services. With over 25 years of experience, you can count on us to get your roofing job done right the first time around. Call us today at (865) 338-7663 to learn more about our services. We are one of the top roofing contractors in Maryville and Oakridge, TN.