Some signs you need roof replacement are obvious, but some are not. To help you discern, our team of roof repair and replacement experts at McGuire Roofing & Construction has come up with this list to determine if you need a new roof.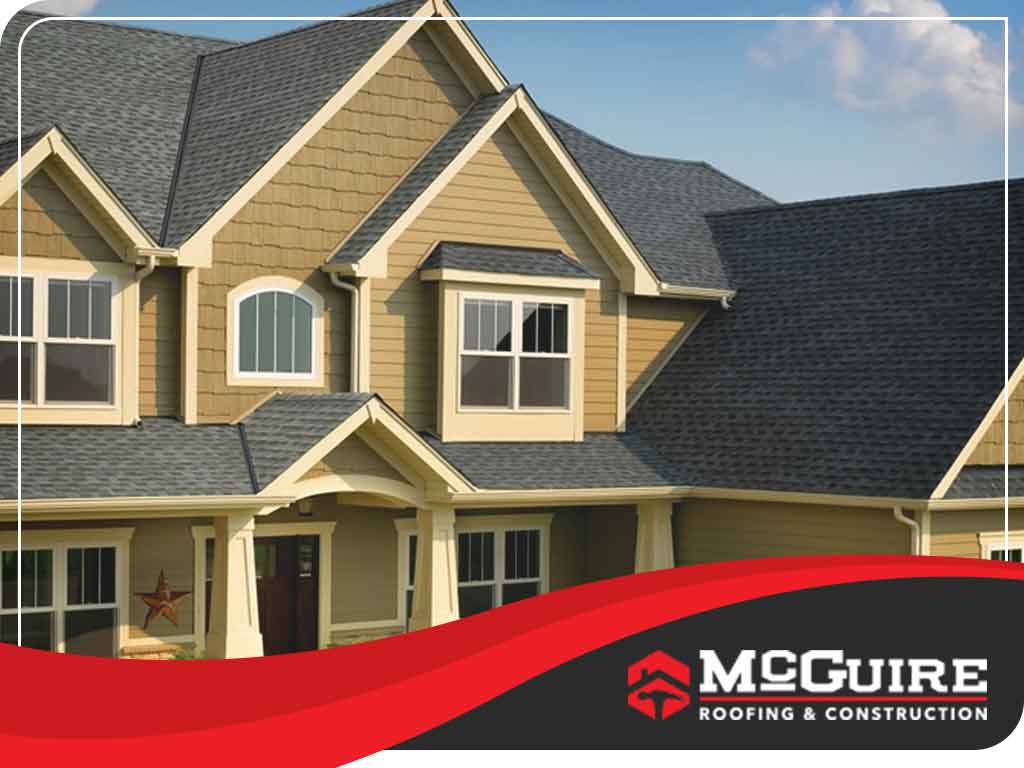 Damaged Roofing Layers
Needing a few broken or missing shingles replaced or putting a detached gutter back in its place may not warrant replacement of your entire roofing system yet. However, if you find damage in the underlayment as well as the roof deck, you may be putting your entire home's safety at risk if you don't get a new roof instead.
Constant Need for Roof Repair
It is not normal to need roof repair services several times throughout a year; that is unless your roof is failing and you are refusing to acknowledge the fact. Consider that the amount of money you are spending on frequent repairs may actually be better used for getting your home a new roof.
Signs of Water Damage
When our McGuire Roofing & Construction team does inspections, we always look for signs of water damage all throughout a home too. Water spots on your ceiling as well as on your walls and windows may all be caused by a failing roof.
Advanced Age
Every roof is expected to perform in top condition for an estimated number of years, depending on a number of factors, including the materials it was made of and how well it was installed. It is your responsibility as a homeowner to know how long your roof is expected to last and how to maintain it. If your roof is nearing its expected end, or if you neglected to take the necessary measures to care for it, you will definitely need a replacement soon.
If you need better guidance in inspecting, maintaining and replacing your roof, reach out to our team at McGuire Roofing & Construction. Our 25-year existence has been filled with success in both residential and commercial projects. We have also received the honor of being among a selected number of roofing contractors recognized as GAF Master Elite® contractors. Give us a call at (865) 338-7663 or (865-338-ROOF). Inquire about getting a free estimate if you have a home in Maryville or Oak Ridge, TN.