McGuire Roofing & Construction is one of the few local roofing contractors with the coveted GAF Master Elite® roofing certification. It's a badge of honor and shows how we're committed to customer satisfaction in every project. This certification also gives us access to GAF's premium selection of asphalt shingles, with Timberline being the most popular.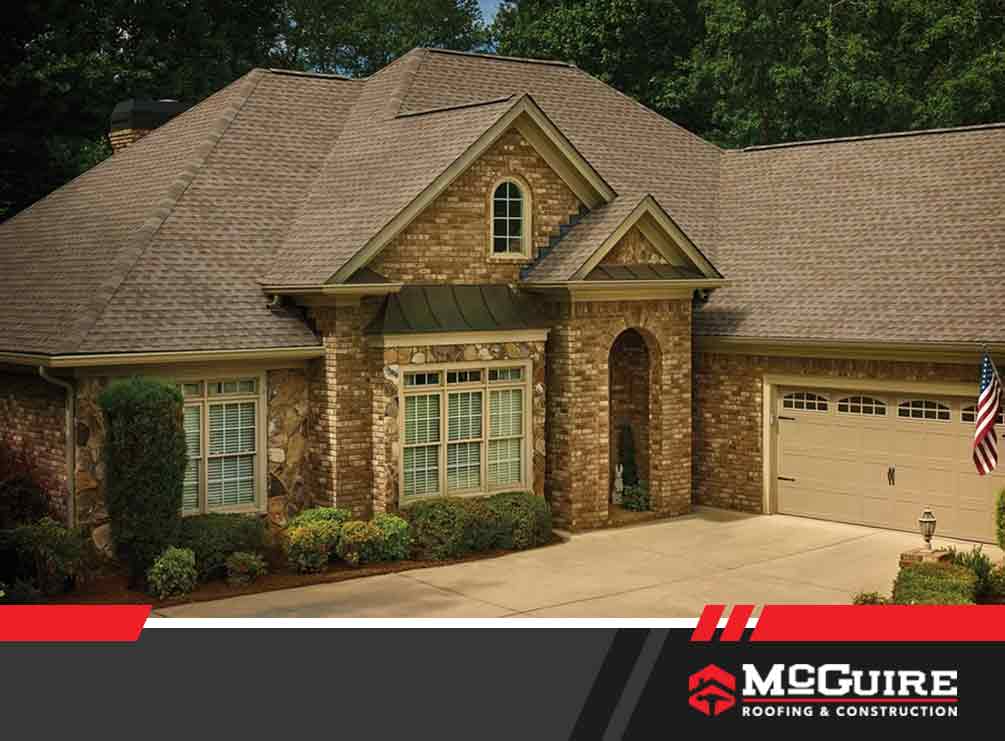 We discuss the key features of this premium asphalt roofing system:
Wood-Look Asphalt Roofing
Timberline Ultra HD® shingles perfectly imitate the look of wood shake roofs thanks to GAF's high-definition wood blends. Unlike real wood, it's more resilient to weather damage and sturdier.  Timberline is also 53% thicker compared to ordinary dimensional shingles, translating to even higher weather tolerance and durability.
This asphalt roofing system also comes with StainGuard® protection that protects the roof from algae and mold-related problems. We recommend Timberline Ultra HD® if you're looking for a classic-looking roof that lasts long for your next roof replacement and residential roof construction project.
A Roof That Stays in Place
Your new Timberline roof will stay in place regardless of the weather thanks to GAF's DuraGrip™ adhesive seals. This premium seal secures each shingle in place and further increases the weather tolerance of the entire roof. It also reduces the risk of blow-offs and structural damage during storms and gives the roof an overall wind resistance of up to 130 mph.
A Well-Rounded Roof
These features are very appealing but keep in mind that your new roof is only as good as how well it's installed. As your local Master Elite contractor, we undergo continuing training with GAF to further improve our workmanship. We'll properly install your new Timberline Ultra HD® shingles so you can take full advantage of these features.
As one of the top residential and commercial roofing contractors in Tennessee, count on us to provide you with excellent customer service every time. Call us today at (865) 338-7663 to learn more about our services. We offer residential roof construction and installation services in Oak Ridge and Knoxville, TN.