Getting a new commercial roof can be a significant expense. And it will be an awful waste of money if you have to replace it twice in just a few years.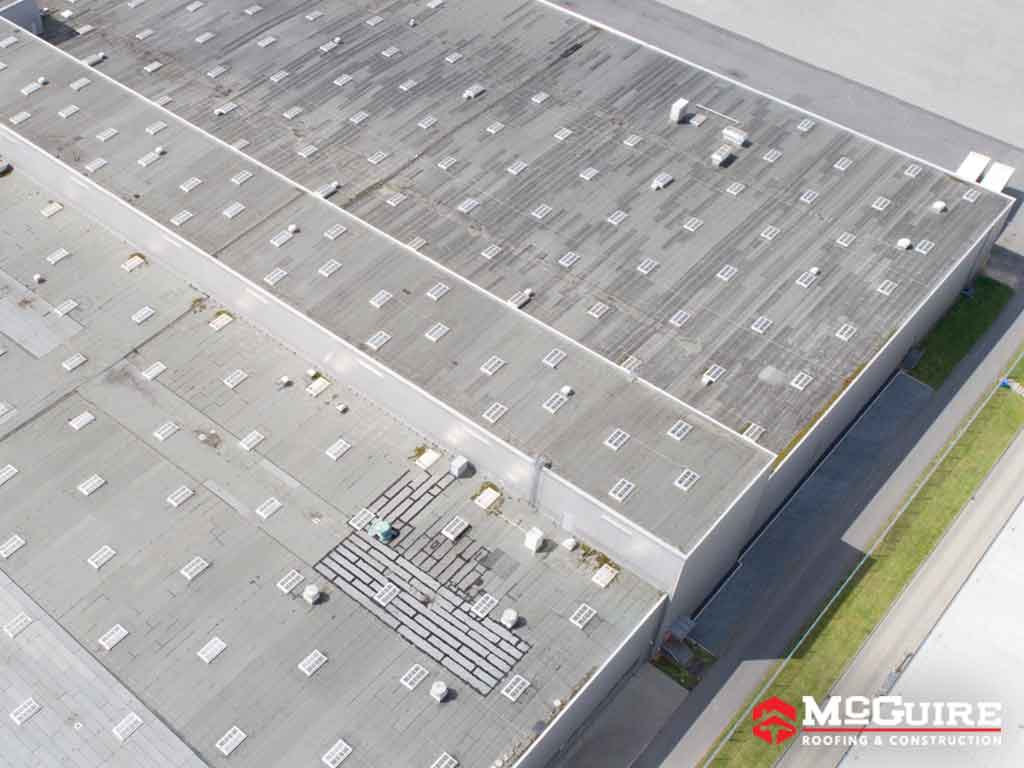 To plan your project properly and make a decision you will not regret, McGuire Roofing & Construction recommends keeping these six considerations in mind:
Commercial Use
Any experienced roofing contractors will admit that the use of your building is of utmost importance. Durability, energy efficiency and aesthetics matter, but some properties value one over the other two. Rank each quality based on the nature of your business to know your "why" and get your priorities straight.
Local Climate
Think about the prevailing weather conditions in your area. Commercial roofing systems react to the elements uniquely, so make sure yours is suitable to your location's climate.
Material
Understand the mechanical properties of each material. Beyond appearance, roofing products perform differently under various circumstances. Some have excellent thermal properties while others are more resistant to chemicals. Every roofing system requires distinct installation methods that can affect the cost and schedule of your project.
Budget
Any reliable roof repair and replacement contractors will agree that running out of funds can stall your renovation. An estimate is just an estimate; the final bill could be much higher if there are any structural challenges that were not anticipated initially. A good roofing project budget can absorb an additional 20% in extra expenses.
Building Expansion
Future construction projects could negatively affect your roof. Have the foresight to make your new roof easy to incorporate into any other structures you might erect later on.
Contractor Competence and Integrity
The success of your project depends on the quality of your roof repair and replacement contractor. Getting fooled by an incompetent and untrustworthy roofer could drain your budget without receiving outstanding workmanship in return.
Choose McGuire Roofing & Construction to cover all the bases for a successful commercial roof replacement. Call us at (865) 338-7663 to get your project started and receive a FREE no-obligation estimate in Maryville or Oak Ridge, TN!